Cheryl Burke -- Sings & Dances, But Won't Kiss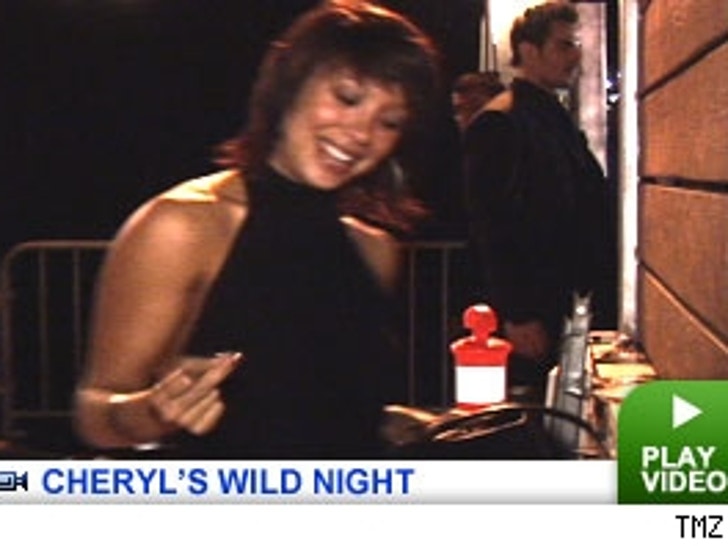 Sara Evans isn't the only "Dancing" star with her back against a wall.

Burke, who was with a gal pal, played with her hair, talked on the phone and even sang and danced to "Juicy" by Better Than Ezra.
But Cheryl and her friend suffered a buzz kill from their wild night when a man outside the club kept egging on the ladies to kiss. Burke, who was visibly annoyed, retorted, "No, we don't kiss each other. I don't know what you're talking about."
Later, Cheryl revealed to the club's security staff that she was very tired because "I practiced for eight hours with Emmitt Smith."
Hopefully Cheryl went home, took two aspirins and got some much deserved rest.