Madge Buys Baby Clothes -- For a Girl!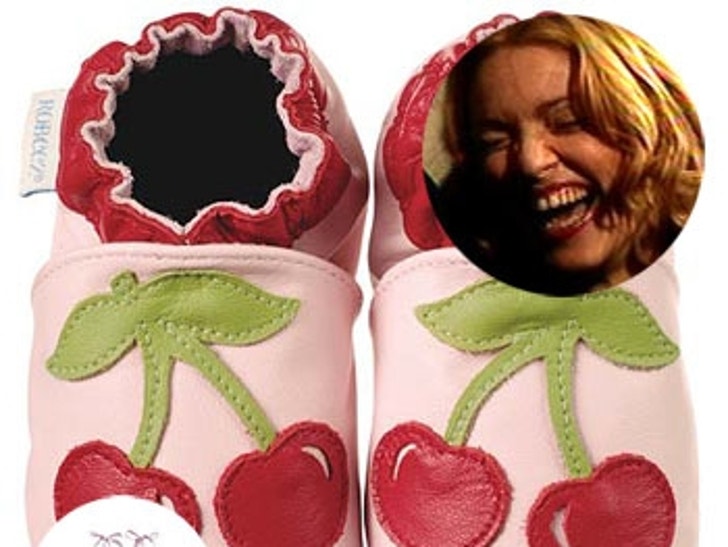 Madonna has just adopted her Malawian 1-year-old son David, but could there be a new material baby girl in her future too?
TMZ has learned that an assistant from Madge's camp called the high end baby boutique Petit Tresor in Los Angeles on Friday and ordered over $7200 worth of clothes for a boy and a girl.
The order included cute onesies, pajamas and cashmere cardigans for a 12-month-old boy, as well as girly sweater sets, pink shoes with cherries on them, and a pink linen dress.
A source tells us the items were all shipped to Madge's London home and should arrive by Monday.
While it's safe to say the boy's clothes were for her new son, unless Madonna intends to teach baby David the joys of cross-dressing, the recipient of the girl's outfits remains a mystery.