Exclusive: Fox, Walden Go "Dark" with "Path to 9/11" director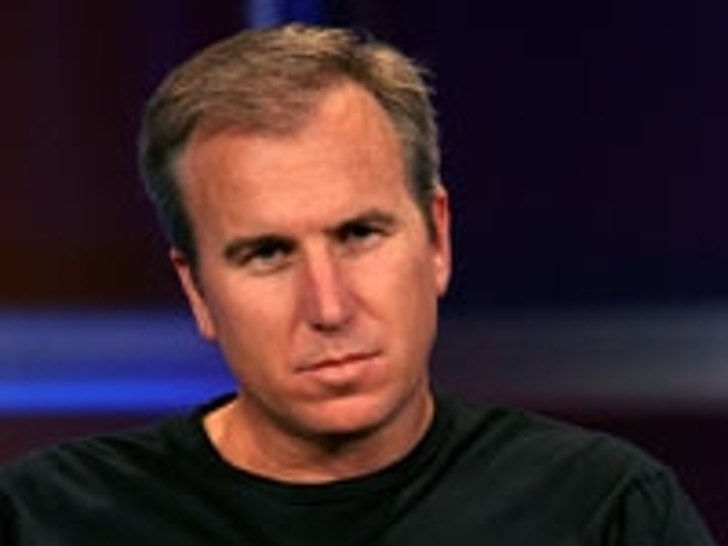 Breaking News: As if you needed me to tell you, fantasy kiddie lit is in the midst of a sizable renaissance.

Apres "Harry Potter," the storm: All manner of magical tomes are morphing onto the big screen, including Christopher Paolini's "Eragon" at Fox, Phillip Pullman's "His Dark Materials" at New Line and now, Susan Cooper's "The Dark is Rising" series of books, at Walden Media.
What's more, TMZ has learned that "The Path to 9/11" director David Cunningham, who incurred the wrath of Bill Clinton and other Dems for his portrayal of the Clinton Administration's terrorism policy, will direct the first installment of the books for the Twentieth Century Fox-based Walden.
Fox, of course, made big headlines just a few months ago by signing up conservative Christian billionaire Phillip Anshutz's production company to a multi-year, multi-picture distribution deal at Fox, one first reported in this column.
No doubt, the blogosphere will again erupt with chatter that Cunningham is definitely a closeted Republican now that his first project after "The Path to 9/11" is backed by two conservative billionaire's media companies.
Recall that in September, The Huffington Post panted,
"Before 'The Path to 9/11' entered the production stage, Disney/ABC contracted David Cunningham as the film's director. Cunningham is no ordinary Hollywood journeyman. He is in fact the son of Loren Cunningham, founder of the right-wing evangelical group Youth With A Mission (YWAM). The young Cunningham helped found an auxiliary of his father's group called The Film Institute (TFI), which, according to its mission statement, is 'dedicated to a Godly transformation and revolution TO and THROUGH the Film and Television industry.' As part of TFI's long-term strategy, Cunningham helped place interns from Youth With A Mission's in film industry jobs 'so that they can begin to impact and transform Hollywood from the inside out,' according to a YWAM report."
That said, insiders tell us that Cunningham is a self-described political "independent."
More likely than any vast, right-wing conspiracy it's the fact that Cunningham appears to be a fiscal conservative - at least when it comes to movies - that got Fox and Walden's attention: Despite being chock-a-block with Celtic and Welsh legends, the film version of "Dark is Rising" starts shooting in February in Romania, where you get a lot more bang for your buck. His willingness to go into Eastern Europe, coupled with his thrifty indie past, is probably what cinched him the job.
But if your kids come back from the theater after seeing "Dark is Rising" bitching about how gun control laws basically empower evil warlocks while punishing innocent citizens of the realm, don't blame TMZ.