How Celebs Fight Facial Cellulite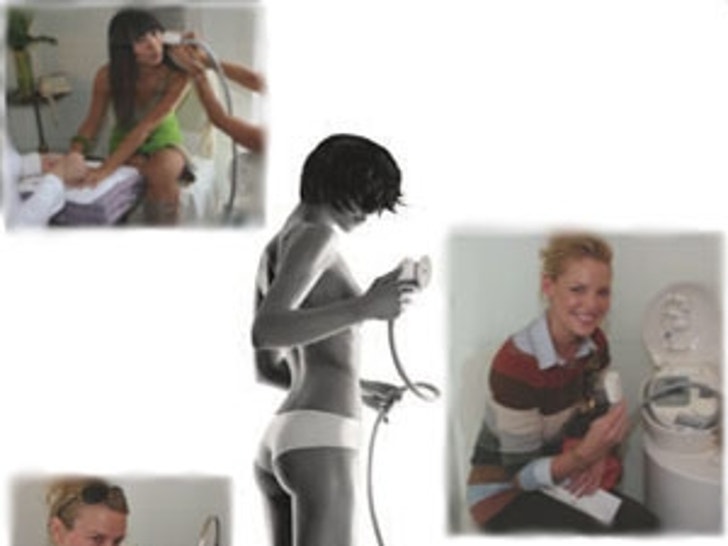 Nobody likes cottage cheese thighs, now imagine it on your face! Not a pretty picture.

Some of the biggest stars in Hollywood have found the answers to their toning prayers with the Wellbox Lipo massager.
The Wellbox "addresses superficial fat that is resistant to diet and exercise." Say goodbye to those long hours on the facial treadmill.
Wellbox system uses tissular rolling and lifting, which is "non-invasive, painless and user-friendly", to obtain it's rejuvenating results. The technique is even "gentle enough for use in the delicate eye area."
Besides Daryl Hannah, Bai Ling and Katherine Heigl, Aly Scott from StyleChic tells us other fans of the Wellbox include cellulite-free A-listers like Catherine Zeta-Jones, Celine Dion, supermodel Linda Evangelista, and an up-and-comer by the name of Paris Hilton. Ever heard of her?
While the Wellbox is portable, at a price of $1600, some of us may need to save our pennies by scrimping on meals before being able to own one of our very own.