Could Reese and Ryan Reconcile? Stars Say Maybe
Could Reese and Ryan Reconcile?
Stars Say Maybe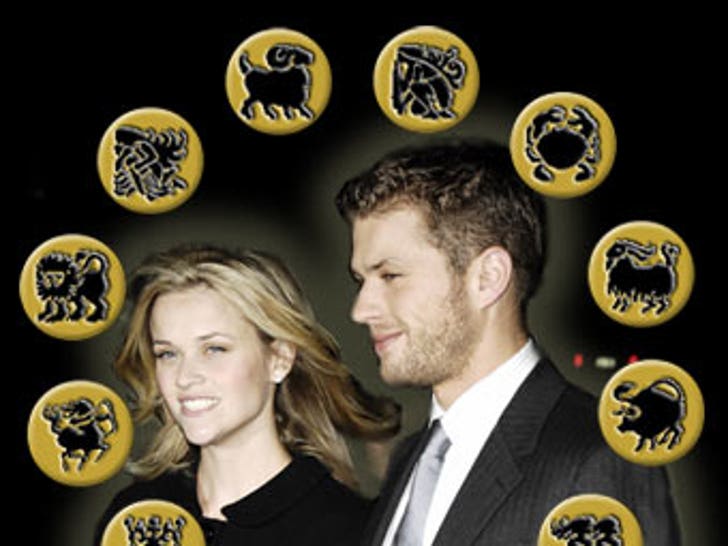 Even though Reese Witherspoon and Ryan Phillippe are very much on their way to a full split, as TMZ reported earlier today, is there any hope at all that the pair could get back together? Only if you believe the astrological evidence, as AOL Horoscope suggests.
Using its own Quick Compatibility Report through Tarot.com, the gurus at AOL Horoscopes think that the relationship might be salvaged if the pair could work together for a charitable cause -- the pair are well known for their devotion to such good works. But an overall assessment of their situation isn't terribly rosy. Reese, an Aries, is determined to make her dreams a reality, while Virgo Ryan is a "perfectionist." Though the Aries might convince herself that the Virgo will make her a better person, the Aries doesn't actually want to change and the Virgo can be overly critical.
Perhaps the stars really can help explain what happened to one of Tinseltown's golden couples.