Daddy Gavin Loves Droopy Knickers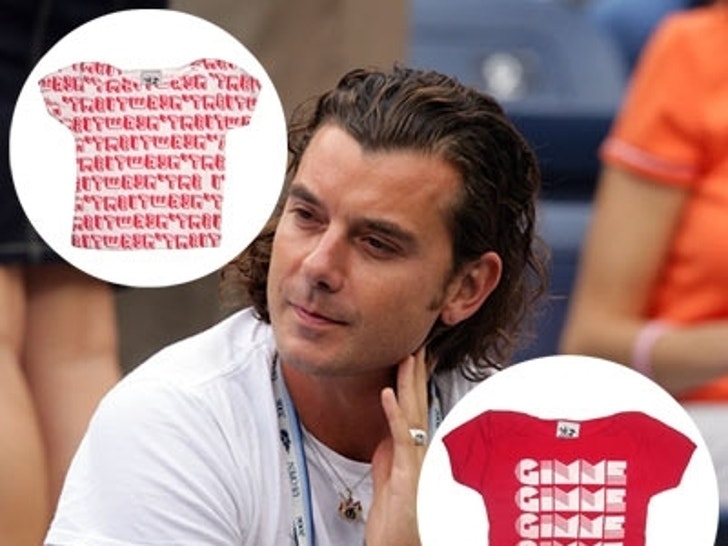 Gavin Rossdale is wasting no time making sure his son Kingston doesn't pale in mom Gwen Stefani's fashionista footsteps.

Gavin recently hit New York's trendy An Earnest Cut and Sew boutique, picking up several items for his sylish tot.
A source tells TMZ that Rossdale came into the shop alone and bought three Droopy Knickers baby t-shirts that had "Gimme," "It Wasn't Me," and "I Live for Cars and Girls" written across them.
Gavin was in a great mood, proudly showing off cellphone pix of baby Kingston. He even held the t-shirts up to the picture to see what they would look like on his kiddie fashionplate. What a good Daddy!