'Tis The Season ... For Celeb Babies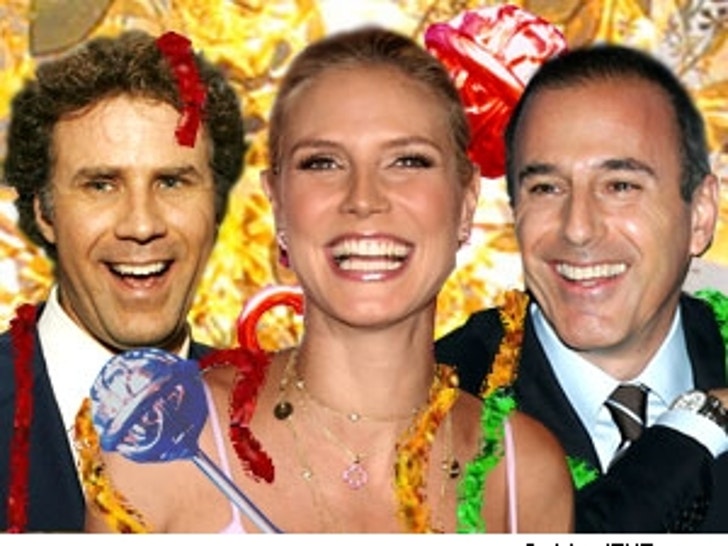 Don't you think celebrities have enough to deal with over the holidays -- getting each other ridiculously expensive gifts, attending outrageously lavish galas, traveling incredibly long distances for vacation -- without having to deal with having a baby along the way?

Matt Lauer doesn't think so. The "Today" show co-host and his wife, Annette, will be having their third baby, a boy, at the end of November, it was reported today by Celebrity Baby Blog. (Lauer had told The New York Times back in August about his impending arrival.) Just this week, Heidi Klum told a German magazine that the due date for her third child was November 24 -- good thing that Germans don't generally celebrate Thanksgiving -- that would be a tough Turkey Day for Heidi.
A little later in the year, just before 2007, funnyman Will Ferrell and wife Viveca Paulin will welcome their second son, giving little Magnus a playmate. It might add a whole new level of complexity to the holidays but -- really -- won't it just be the greatest holiday gift ever? Maybe.