Bono and Edge Go Off the Record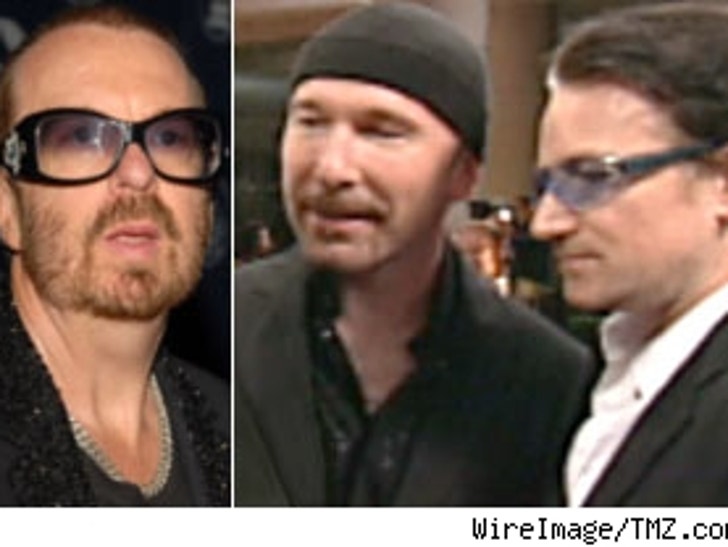 HBO is rolling out a new music called "Off the Record," hosted by Dave Stewart of Eurythmics fame. It seems like it's intended to be a hipper version of "Inside the Actors Studio" and will feature conversations with top recording artists and legends. Each show is set to be filmed in front of an audience that includes other musicians and fans. The bands will reveal their inspiration for various songs, with all genres expected to be represented over the course of the series.
U2's Bono and the Edge appear in the premiere episode. A clip from the show provides some insight into U2's creative process, and how despite having a larger-than-life singer in Bono, the band still attempts to function as a team. Their segment will air Friday November 24 at 11:00 PM ET/PT on HBO. This special preview show will be the only episode aired this year, until the series begins a regular schedule in 2007.
The appearance is part of a series of media events the lads will participate in to promote their latest 'greatest hits' offering, "U218 Singles." The collection is the first to include songs from the band's entire career, starting with their first record, "Boy" (1980), through to their most recent smash, "Atomic Bomb" (2004). The set also features two new tracks recorded at Abbey Road Studios in London, including their collaboration with Green Day on "The Saints Are Coming" and another brand new track, "Window in the Skies." U218 Singles hit stores today.