Snoop: Blunt Smokesperson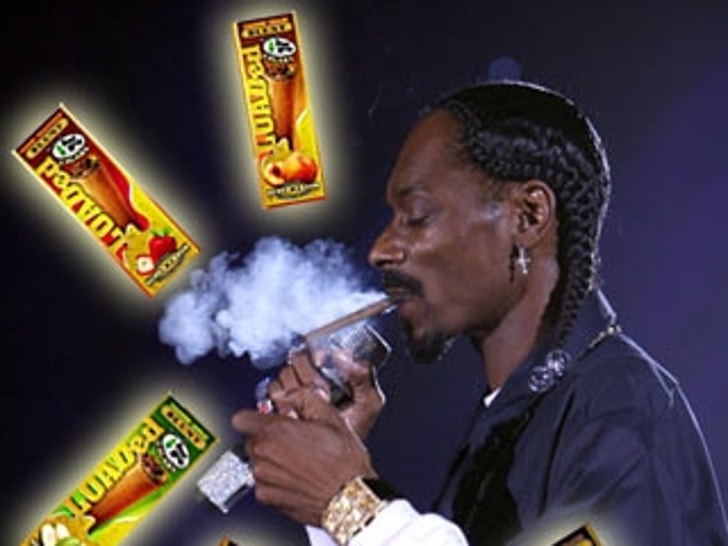 Snoop Doggy Dogg has been well trained. TMZ was in the hizzle for the release of Snoop's new album, "The Blue Carpet Treatment," where the rap mogul unwrapped another of his latest products, "Blunt Wraps."

Promoting CDs took a backseat as bags of "fat mouth" cigars were handed out to fans, so they could partake in Snoop's favorite pastime.
Not that TMZ is an authority in blunt knowledge, but these things are off the heezy.
Now the only issue is what flavor to smoke; Strawberry, Peach, Blueberry, Apple, or our favorite, Green Leaf.