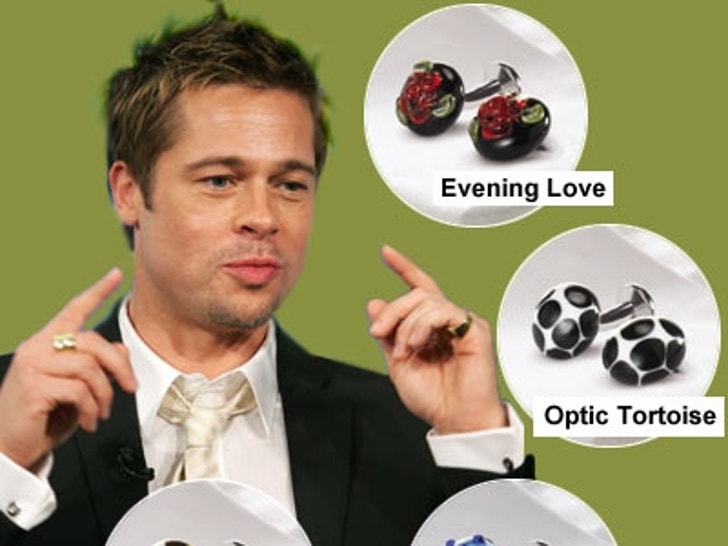 Brad Pitt has been spending time in sweltering Asia, but that hasn't stopped him from keeping up with hot fashion trends in America.
Brad asked that four pair of ultra-luxe Nathan Tim cufflinks be sent to him in India. They're hand-made of sculpted Italian Murano glass, and each $395 pair is one of a kind. When you're a megastar, the smallest details are the most important.

When he couldn't decide between the Glacier Harlequin, Optic Tortoise, Vertigo Chocolate or Evening Love -- he just bought 'em all!