Gotti Grandson Mugs for Cops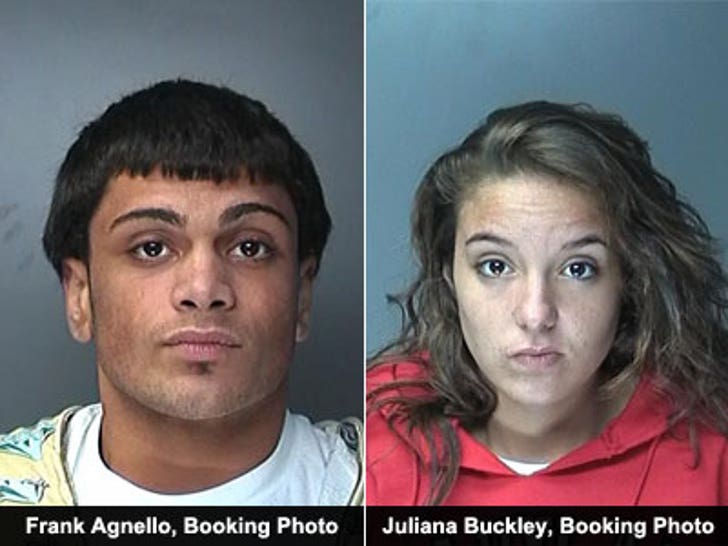 TMZ has obtained the mugshot of "Growing Up Gotti" star Frank Agnello, who was busted on drug charges earlier this month in New York. He's practically unrecognizable without gobs of hair gel and assorted gaudy chains.
The 16-year-old grandson of the late mobster, "Teflon Don" John Gotti, was pulled over on November 10th, after blowing through a red light. Cops say they found marijuana, OxyContin and morphine pills in the console, glove compartment and trunk of Agnello's 2006 Chrysler Pacifica. They also found OxyContin and morphine pills in the purse of Juliana Buckley, Agnello's passenger.
Agnello faces two misdemeanor charges of criminal possession of a controlled substance; he and Buckley are due in court on January 24.
We'll see if these charges stick.