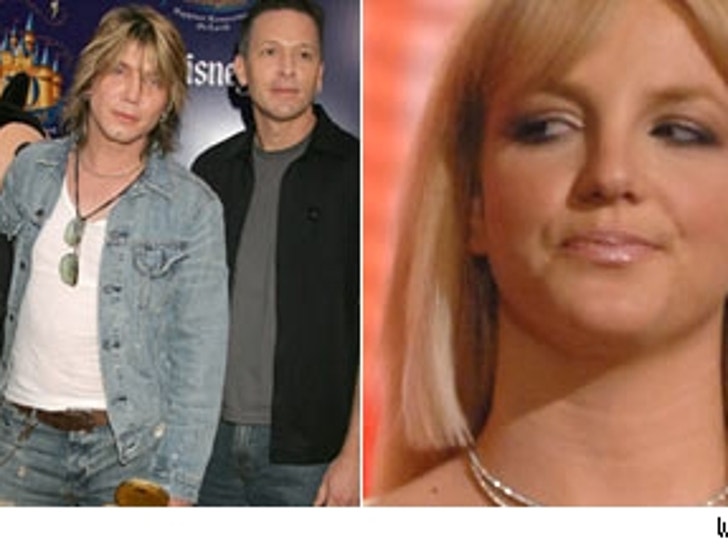 The Goo Goo Dolls, who were nice enough to invite TMZ to a video shoot earlier this summer, are very busy with a whirlwind cross-country tour. Despite being on the road nearly non-stop, Goo Goo Doll Robby Takac took some time out for TMZ again today. Always in a good mood, Robby quickly professed his admiration for our humble site:
"That's where I go to see Britney's cooch ... I love your site!"

Beyond celebrity flashings, Robby talked about the Goo Goo Dolls early days. Although he now has a house in L.A., Robby is still very much a hometown guy and bases much of his business and philanthropic operations out of Buffalo, where he met fellow Goo Goo Doll Johnny Rzeznik nearly 20 years ago.
The band returned to Buffalo to "clear their heads" and write for their latest record, "Let Love In." Robby says the band plans to build a new studio in there, where they plan to record their entire next record. That'll be sometime next year, as the current tour is already booked, with many dates selling out, well into 2007. If you can't catch the Goo Goo Dolls on the road, you'll likely find Robby on MySpace from time to time. The band has adopted it, beyond the concert halls, as their place to talk directly with fans. And yes, it is really them working the page.
Beyond talking music and his own indie label, Robby tried to have some fun with the "weighty issues" of the day. When asked whether he was more broken up about the Britney/Fed Ex or Pammy/Kid Rock breakup, Robby quipped: