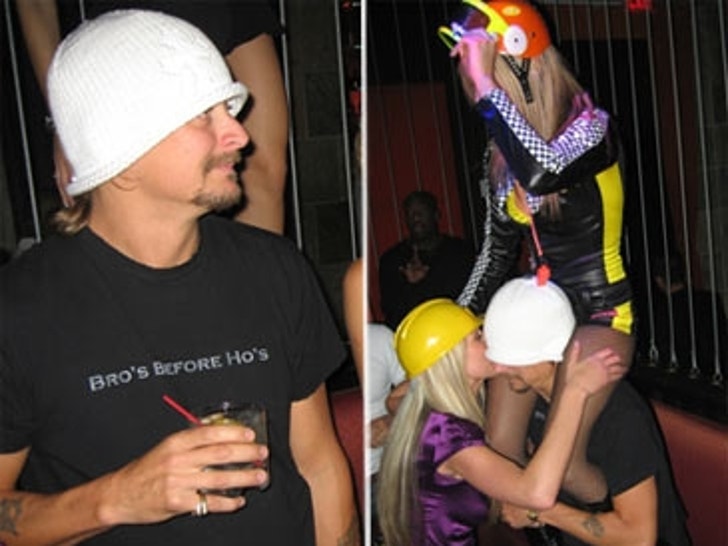 Just days after filing for divorce from Pam Anderson, Kid Rock is back in the saddle again -- partying with hot blondes and making a serious statement with his wardrobe.
Seen partying with pals Uncle Kracker, Kenny Chesney, and Shooter Jennings after Kracker's show in Las Vegas on Friday night, Kid hit JET Nightclub at The Mirage.
Just who is Kid is calling a ho?