Beyonce: I Wish I Was as Big as Jennifer Hudson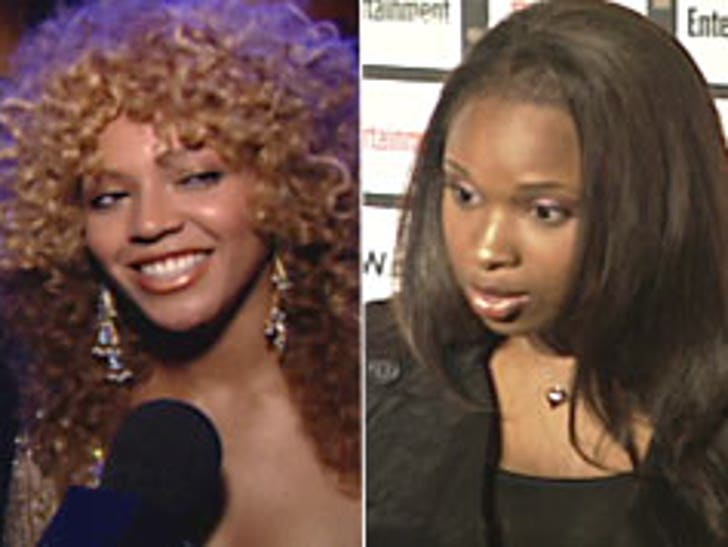 Beyonce Knowles set out to clear up rumors of jealousy over the attention her "Dreamgirls" co-star Jennifer Hudson has been receiving. Her plan may have backfired.

During a recent interview, a humble Beyoncé said she "knew that the character that I played wasn't the star ... I'm already a star. I already have nine Grammys. Everyone knows I can sing."
Beyoncé definitely belts out some beautiful melodies, but when she said, "I wish I could have gained 20 pounds and played Effie," we hear the flip side of her tune. Although most of Beyoncé's comments seemed a little backhanded, she did go on to give props to Hudson by saying, "She did incredible."
This interview, meant to defuse the rumored feud, could rekindle the diva dis.