Garrison Lived with Jessica as Troubled Teen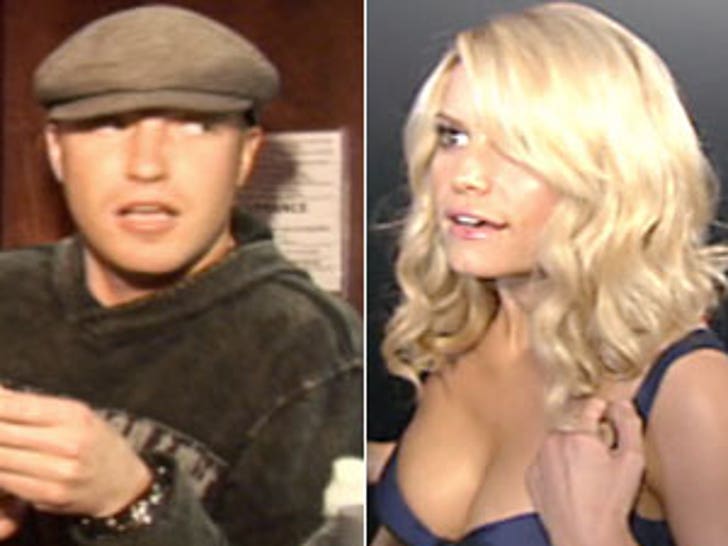 As a troubled teen in Richardson, Tex., Lane Garrison turned to his family minister -- who just happened to be Jessica Simpson's father Joe. Garrison ended up living with Jessica and the Simpson clan for almost a year, and has said that he and Jessica "grew up together."

Jessica's rep tells TMZ, "She loves him and wishes him well during this difficult time." Garrison was the driver of a car involved in an accident last weekend that killed 17-year-old Vahagn Setian.
Earlier this year, Lane told PEOPLE magazine about his adolescent days; he "stole everything" he could, including cars and stereos. At 15, after an abortive attempt to steal a jug of wine from a stranger's garage, Garrison says his mom "slapped the crap" out of him and actually took him to a police station to scare him. At 17, Garrison was sent to live with the Simpsons, and Lane told PEOPLE that he's "very grateful" to Joe Simpson for the experience, even though living with Jessica was "torture" because she was "gorgeous."
TMZ learned yesterday that Garrison is being investigated for suspicion of driving under the influence in the fatal crash. Garrison's lawyer told TMZ that he doubts that his client was intoxicated at the time of the accident.