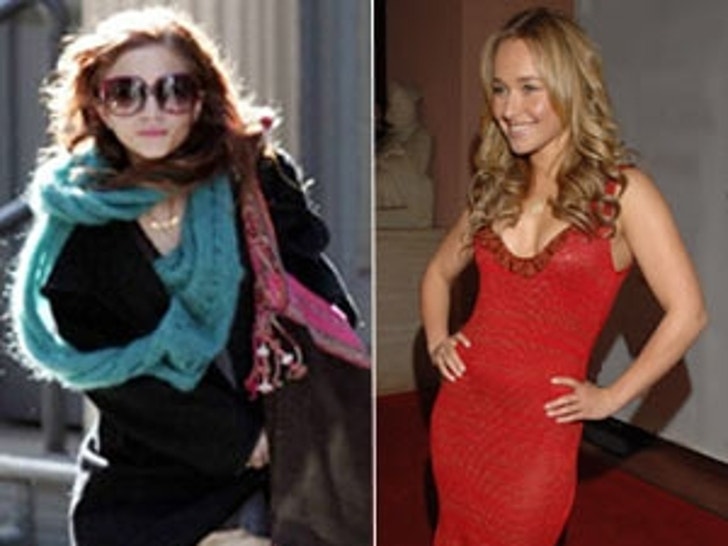 Fashionista twin Mary-Kate Olsen was one of the first to discover Suzanne's soft-as-silk collection. Not long after MK was photographed in the Eternity Shawl, a trend was born. Oversized sunglasses and iced frappuccino sold separately.
When America's favorite indestructable cheerleader, Hayden Panettiere, isn't saving the world, you can find her dressed to the nines in one of Juul's creations. She recently wore the designer's togs twice in one week; first a mint green shrug on "The Ellen DeGeneres Show" and later a dazzling red dress to a Women in Entertainment breakfast.
Other stylistas jumping on the Juul juggernaut include Hilary Duff, Heather Graham, Brooke Shields and Melania Trump. The luscious clothes are popular with sexy A-listers because they are said to "make you feel naked" -- without fear of a wardrobe malfunction.
Log on to www.suzannejuul.com to get in on the what's no longer the best kept secret in Tinseltown.