Soap Star Attacked, Decks Obsessed Fan
TMZ has obtained a restraining order filed by veteran "Days of Our Lives" actor Drake Hogestyn against a man he says assaulted him in his home on New Year's Eve, and "physically tried to exorcise the devil from me."
Hogestyn, who has played John Black on NBC's "Days" for over 20 years, says he was with his family in the backyard of their Malibu home when Carl Raymond Cheney of Portland, OR came onto his property and ran at his daughter carrying a bible screaming "Where is he? I will cast him out!" Hogestyn says Cheney was "calling me by my stage name... recalling past storylines, especially the demonic possession of several years past. But more important, he thought I was dead, because the show that aired on Friday 12.29.06 left my character John Black shot & presumed dead."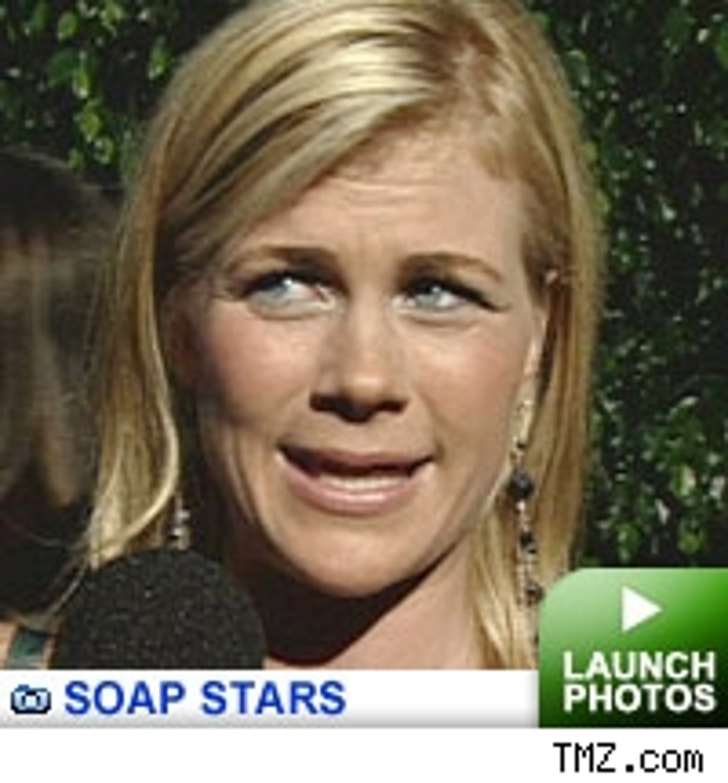 Hogestyn, who was on a ladder painting his house, says Cheney grabbed and pushed his wife backwards on their patio stairs. At that time, Hogestyn "grabbed him by the hair, spun him around, delivered a right cross to the chin that sent him down the stairs." According to the restraining order the struggle continued for 10 minutes until Hogestyn and his 25-year-old son Ben were able to subdue Cheney by duct-taping the intruder's hands and feet until police arrived.
Cheney was transported to the L.A. County Jail where he is still in custody on $150,000 bail. According to the court documents, a map with directions from Portland to Hogestyn's home were found in the front seat of Cheney's car.