Marilyn Manson's Marriage is Dead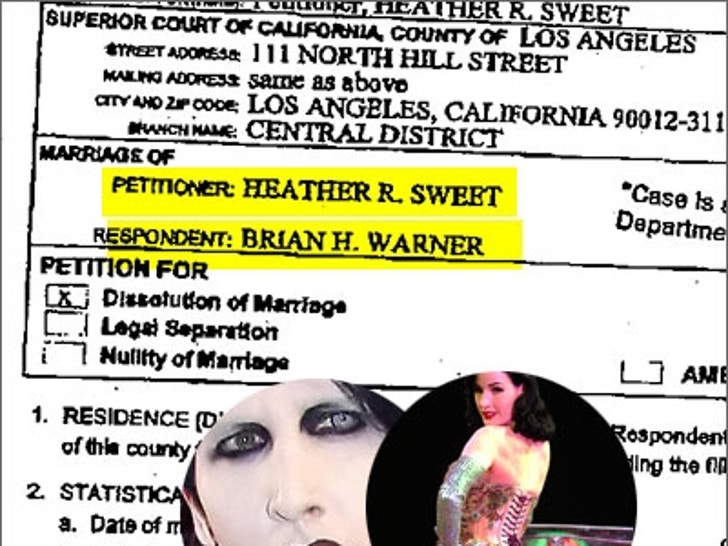 Just one year after shock rocker Marilyn Manson took burlesque dancer Dita Von Teese to be his gothly wedded bride, Dita wants out.

TMZ has obtained divorce papers filed by Von Teese, real name Heather Sweet, in Los Angeles Superior Court. In the documents, Von Teese cites irreconcilable differences as the reason for kicking the King of Goth Rock, real name Brian Warner, to the curb. According to Sweet, the couple called it quits on Christmas Eve. Goth humbug!
While the papers were filed on December 29, a source close to the couple tells Page Six that Manson has been in the dark on the split, because Von Teese can't get in touch with the guy. "She tried to tell him she was divorcing him, but she can't even get him on the phone." Page Six also claims that Manson's alcohol use may have oiled up the breakup.
Manson and Von Teese had a star-studded wedding ceremony in Ireland in December of 2005. Keanu Reeves, Lisa Maria Presley and Sharon and Ozzy Osbourne were among the guests.
The couple has no children.