Oy! Seinfeld Shells Out $100K for Violating Sabbath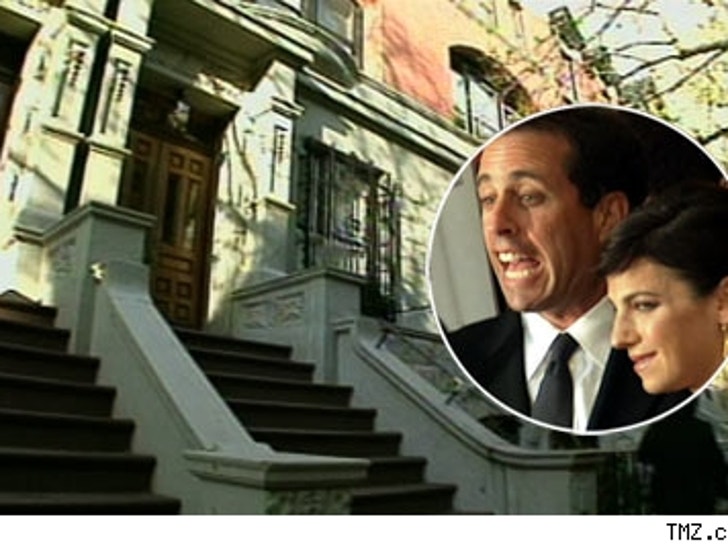 Jerry Seinfeld lost a lawsuit today for -- gevalt! -- violating the Jewish Sabbath. A shonda!

A Manhattan judge ruled today that the comedian owes $100,000 to a New York real estate broker, Tamara Cohen, who helped him find a nearly $4 million townhouse on the Upper West Side. Back in February 2005, Seinfeld paid her bupkes (that is, nothing) as a commission on the deal because, he claimed, Cohen didn't show the apartment to him and his wife Jessica -- on the Jewish Sabbath, the day they wanted to see it. Such a tummler he is!
Cohen sued Seinfeld, saying that he knew she observed the Sabbath, which begins Friday at sundown, lasting until Saturday sundown. The judge agreed, ordering Seinfeld to cough up the gelt, about $100K. Shoyn. (Done.)