Mandy and AM Swap Spit in Public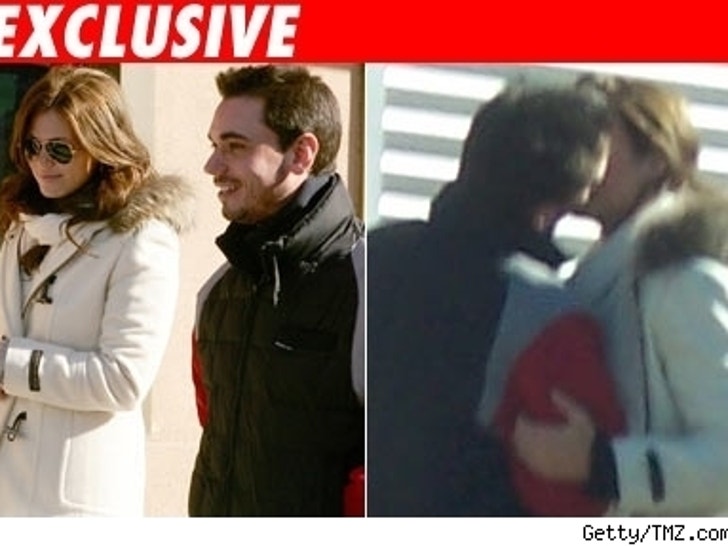 Yep, it's true: Mandy Moore and DJ AM are celebdom's newest couple, and TMZ has the first photo of them smooching, right out in the open at the Sundance Film Festival.

Sources close to both Moore and AM (real name: Adam Goldstein) confirm to TMZ that the pair is "definitely" a couple. We're also told that the couple are "happy" and "the cutest the thing you've ever seen." Awww.
Moore, whose last paramour was actor Zach Braff, and Goldstein, who famously dated Nicole Richie, were spotted canoodling in a coffee shop on Main Street in Park City, Utah. According to a TMZ spy, the pair made their way outside and Goldstein lit a smoke -- but Mandy wanted a smooch even before Adam could finish his cancer stick, and pulled it out of his mouth to plant a wet one on her new boy's lips.
Though perhaps not putting on quite as good a show as Tara Reid, Mandy and DJ AM have demonstrated that it's not all snow, cold and Mormons in Utah.