Miss Nevada Cashes In Like Britney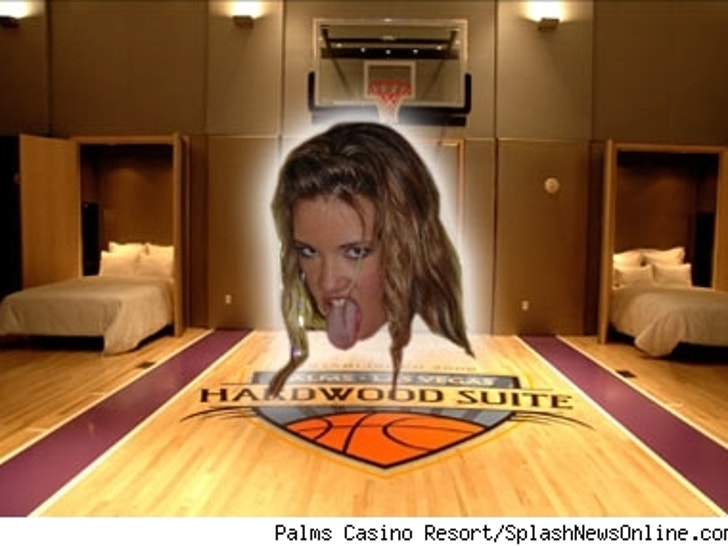 Where can you lose your crown and your job, get paid peanuts, and still stay in $25,000-a-night hotel rooms? Vegas, baby, Vegas!

TMZ has learned that disgraced Miss Nevada, Katie Rees, is shacking up in the Hardwood Suite in the Fantasy Tower at Sin City's Palms Casino Resort (Justin Timberlake was a recent guest), and she even had a slumber party there -- with her girlfriends (look out!)! Of course, the suite costs a steep $25,000 per night, which leads us to ask, where's the money coming from?
For her recent Miss Jet Las Vegas gig at the Mirage, Rees was rumored to have been paid a paltry $5,000, which would get her about four-and-a-half hours in the room (not including taxes and fees), which happens to have its own basketball court. We're told that she got a "special rate," but didn't get the room completely comped.
Meanwhile, Britney Spears is back in Vegas -- this time, it seems, to work. She's holed up at the Palms as well, in a Sky Villa in the Fantasy Tower, which also goes for $25K per night. Brit doesn't even have to leave the hotel to lay down tracks -- there's a recording studio in the Tower.
Britney can afford it -- she's worth nine figures. But Katie Rees? Bet Tara Conner wishes she'd done a little more to push Trump over the edge.