Nick and Vanessa -- The Blow by Blow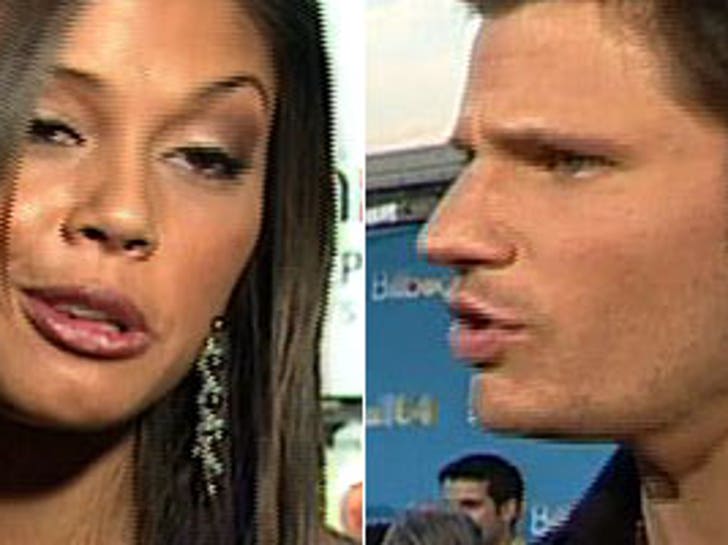 TMZ's sources have told us what happened at the exclusive The Plumm nightclub in NYC last night, where a steamed Vanessa Minnillo went off on her wandering-eyed boyfriend, Nick Lachey.

Nick and Vanessa arrived to catch Joey McIntyre's impromtu performance at the club, in which he's a part-owner. At one point, Nick was seen with a Jessica Simpson lookalike sitting in his lap. As she got up, the buxom blonde bombshell signaled Nick to call her ... with a blatant thumb and pinky phone gesture. Vanessa caught it and and yelled, "What are you doing?" and a stern, "We need to talk!"
Vanessa then bolted outside. Nick followed and hailed a cab. Vanessa jumped in a different cab, leaving Nick standing alone on the sidewalk. He went over to Ness's cab and a heated exchange followed. The couple finally left in the same cab. A TMZ spy close to the twosome told us, "Every couple has their spats, they're not going to break up over it."