Awards-Show Face or O-Face?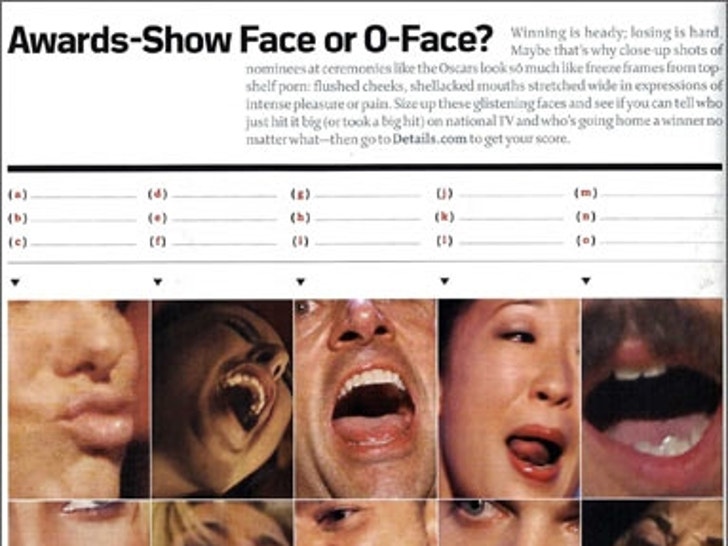 For Hollywood's A-list, winning a highly coveted Oscar, Emmy or Grammy might be the only thing better than sex. Which is why accepting awards, like lovemaking, often leaves stars tongue-tied, out of breath and incoherent. Care for a cigarette?
Check out the latest edition of Details magazine's O-Face, and see if you can tell the difference in facial expressions between those who just won a big award -- and those who were awarded a big one! Then go to Details.com to see how, er, good you were.