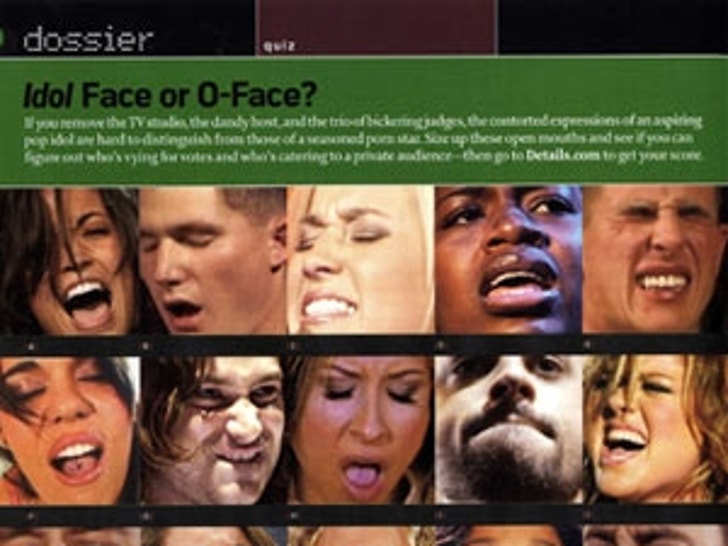 Do you enjoy watching "American Idol" so much that it makes your eyes roll to the back of your head? Me neither.
The November issue of Details magazine features the latest edition of their wildly popular quiz, which this month asks if a face in a particular picture is an "Idol" contestant giving it their all on the concert stage or a porn star giving, or taking as the case may be, their X-rated all on the set.
See if you can tell if a particular contorted facial expression is showcasing Kelly Clarkson's vocal talents or an adult film star's oral expertise.
Check out Details.com to find out the answers to who is hitting the high notes.