Cee-Lo Gets "Crazy" in Vegas
Cee Lo
Gets 'Crazy' in Vegas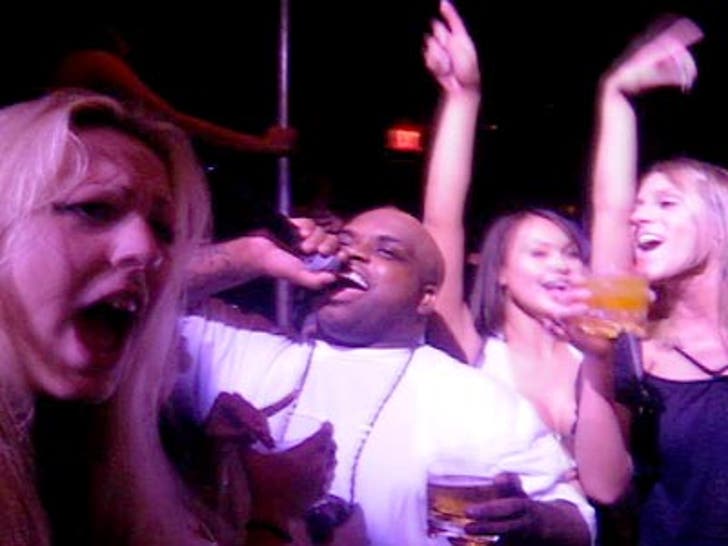 Las Vegas is set to explode this weekend with the NBA All-Star Game coming to town, and some stars arrived early to cut get the party started!
Cee-Lo, half of the Grammy-winning duo Gnarls Barkley, partied it up at JET Nightclub at the Mirage on Monday with his entourage in tow. Our spies tell us he sipped on Patron with about twenty groupies surrounding him. When the DJ decided to put on his hit song, "Crazy," Cee-Lo grabbed the mic to belt out the song to the packed room.
Halfway through the song, Cee-Lo gave a shout out to basketball legend Michael Jordan, screaming, "Give it up for #23! MJ in the motherf**king house!" After he finished, Jordan came over to hang out with Cee-Lo. If last night was any indication, Vegas is going to be off the chain this week!