Jay-Z Fights to Shut Down Vegas Party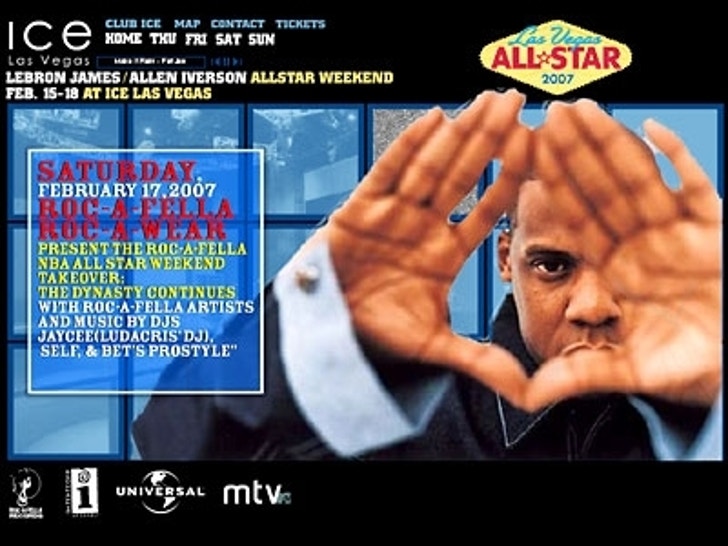 Rap star Jay-Z filed a last minute temporary restraining order in Federal court on Friday to shut down a Las Vegas party that was using his likeness to promote their event.
Club Ice is advertising a party for Saturday night using Jay-Z's image and the names of his companies, Roc-A-Fella and Rocawear. But Jay-Z has nothing to do with the party and is actually hosting his own party Saturday night at Tao at the Venetian hotel.

When Jay-Z arrived in Las Vegas for NBA All-Star Weekend and saw the promotions around town (which are also on the site AllStarParty2007.com), he contacted his attorneys in New York who then contacted Robert Reynolds, an attorney in Nevada. Reynolds tells TMZ he was able to file the temporary restraining order just before the courts closed and that a process server went down to the club tonight and served them with the injunction.
TMZ spoke with an employee at the club who passed on this message from the club's promoters: They have a signed contract with one of the VPs of Roc-A-fella Records, the person was paid in full, and as of now the party will go on as planned on Saturday night.
Reynolds tells TMZ that if that is the case, the club and its promoters run the risk of violating the court order and that Las Vegas police may shut it down.