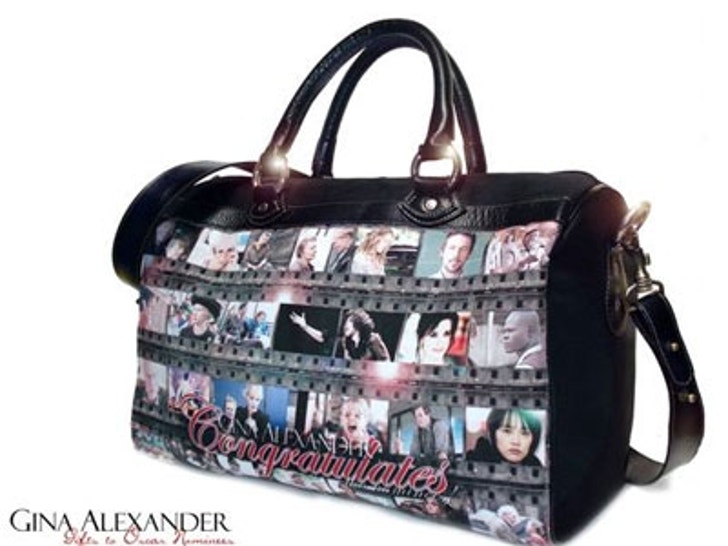 With Oscar night just around the corner, there's only one other thing on the minds of nominees -- the swanky swag they're gonna nab on awards night! Win or lose, the evening will be sweetened by a plush one of a kind leather duffel bag from designer Gina Alexander.

Alexander, famous for putting the stars' faces on the bags they carry, was commisioned to create the swanky bag for the nominees -- and it's emblazoned with images from the most memorable movies of the year.
The sack retails for a colossal $2500! Whatever the Oscar outcome, this is still a nice prize.