Beckham Wins, and Strips!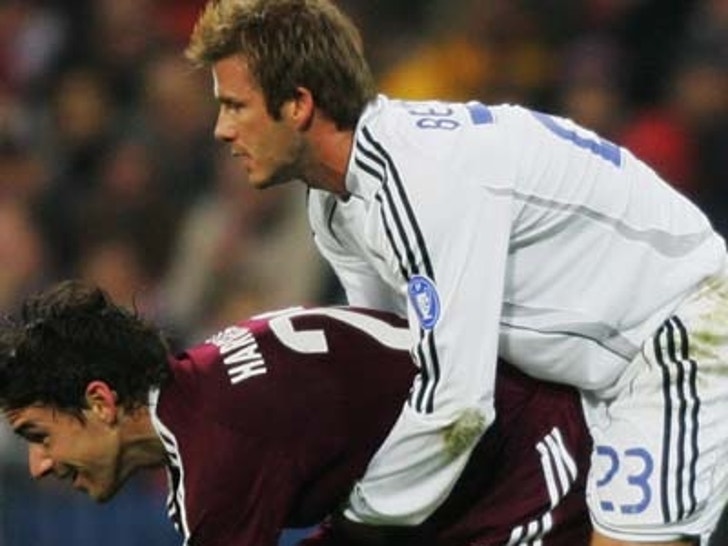 David Beckham was in Madrid yesterday for the Champions League game against Bayern Munich, and the soccer hunk showed just why America is shelling out $250 million for him.

Real Madrid beat Munich 3-2, and Becks was in high form all night, wowing the crowd not just with the victory, but with a little post-victory shirtlessness.