Britney's Rehab Online Shopping Spree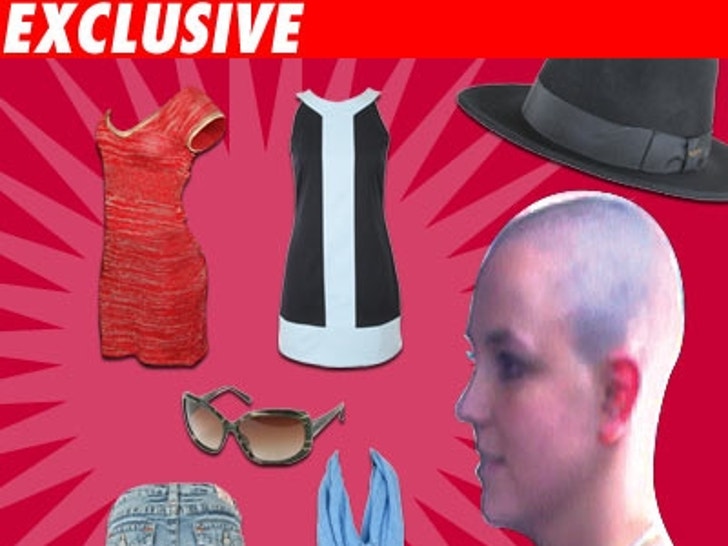 While Britney Spears deals with her issues in rehab at Promises, the shorn pop princess is getting added help in the form of ... retail therapy!
Sources tell TMZ that Brit has been on an online shopping binge, charging over $3000 on everything from fedora hats and True Religion Daisy Duke shorts, to Dita "Addict" sunglasses and even a dress by a company called, appropriately enough, Tart. We're told Spears emailed her cousin, Ali, a list of all the trendy items she wanted from the hip Internet site shopintuition.com.

And it appears Britney's judgement is getting better; TMZ also learned that she picked up the 'It' frock of the summer -- Suzanne Juul's red and gold bamboo cap-ribbed dress in a size small. Nice! Spears also bought one of Juul's Eternity shawls in light blue, which was previously made famous by Mary-Kate Olsen.

It looks like once she's out of rehab, bald head aside, Britney will be looking fine!