"Idol" Exec to Rosie: We're Not Weightist, Look at Randy!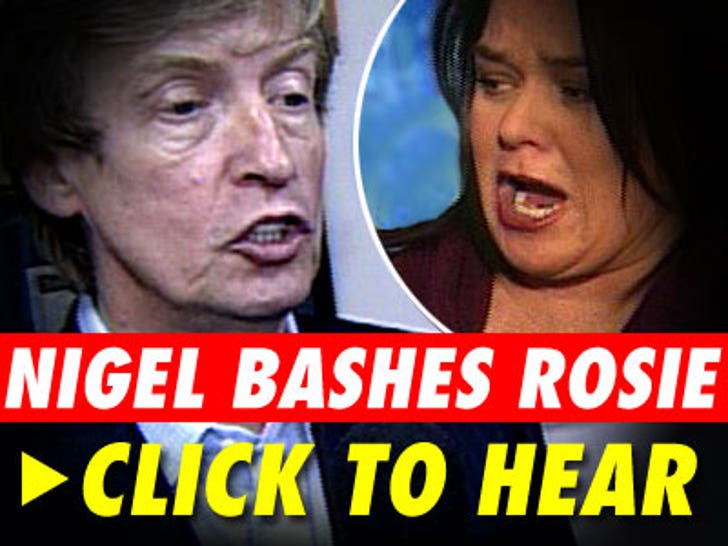 If Rosie O'Donnell was looking for a new Donald Trump, she's found him.

Adding more fuel to TV's newest burning rivalry, "American Idol" executive producer, Nigel Lythgoe, phoned into "On Air with Ryan Seacrest" this morning, and dragged Randy Jackson's plus-size stature into the raging dawgfight.
During the call, Lythgoe called Rosie "utterly crazy" for accusing "Idol" of being racist and "weightest," saying "look at our past contestants, Ruben for instance, Randy Jackson himself ... these are not small people!" That's gotta make Randy feel good.
Lythgoe added, "Once you get into a situation where you can have a view and then put it on television ... that comes with responsibility and that responsibility is you think before you open your mouth."