Did the Cook Taint the Tacos?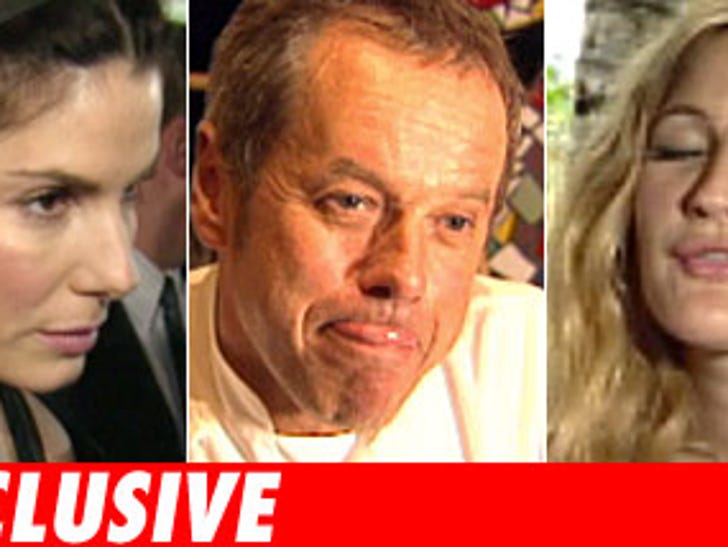 Drew Barrymore, Sandra Bullock and Hugh Grant just had a hepatitis scare. They, along with other stars, including T.R. Knight, Jimmy Fallon and Adam Brody, attended a party following a movie premiere last month -- a party catered by Wolfgang Puck's catering company that used a cook who had Hepatitis A.

TMZ has obtained a letter sent to people who attended the February 7 party for the movie, "Music & Lyrics." It informs the guests "about a public health issue that has arisen..."
The letter asks the guests to think back if they ate uncooked food at the event. According to the letter, "The following 'uncooked food' was served at our Event:
Mini Potato Skins Bar: Sour Cream, Chives and Vermont Cheddar
Taco/Fajita Bar: Shredded Lettuce, Chopped Tomatoes, Shredded Cheese, Guacamole, and Sour Cream
80's Comfort Station: Peanut Butter Fluffer Nutters
Pasta Bar: Caesar Salad
Dessert Station: Vanilla Ice Cream, Bowls of Gummy Bears
But here's the problem. In order for guests to protect themselves, they needed to get a gamma globulin shot within 14 days of exposure. In this case, the deadline was February 21. But the letter did not even go out until March 1.
Sponsors of the party tell TMZ that the L.A. County Department of Public Health did not even inform them of the problem until February 28th.
TMZ has done several stories on the 14 events at which the cook in question prepared food. The Department of Public Health only went public with one event -- a Sports Illustrated party. TMZ wanted to put the word out to unsuspecting guests at the other parties, but the Health Department bigwigs refused to disclose the events, saying some were parties hosted by extremely high profile people -- as if that means anything. The Health Department left it to the party hosts to contact their guests but refused to let the media spread the word.
Wolfgang Puck's peeps also would not pony up the events.
The letter claims the Department of Health reassured the hosts "on how very low the risk of infection is...."
Hosts of the "Music & Lyrics" event tell TMZ as far as they know, no one who attended the party contracted Hepatits A.
Calls to reps for both Puck and the Department of Health have not yet been returned.