Laura & Jen: Separated by Angelina -- Literally!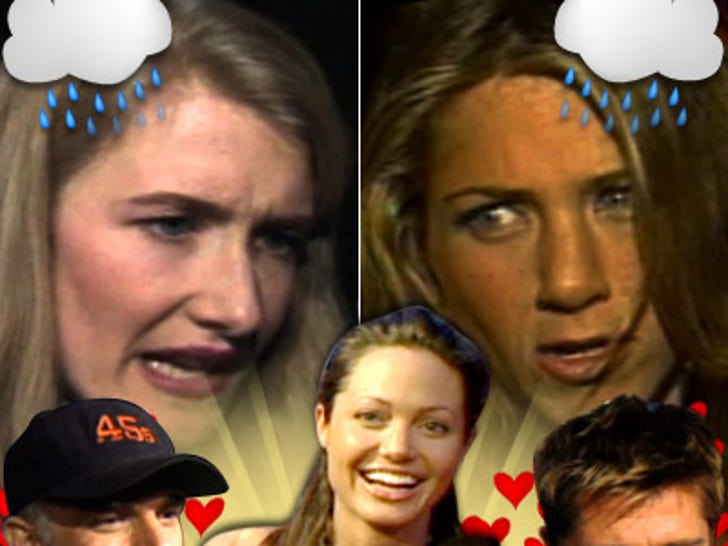 The friendship between Laura Dern and Jennifer Aniston is proof that some good can come from the relationship-killing Angelina virus!
The two jilted actresses have been spotted around town a lot lately and share this in common: Both saw their men run off with gorgeous Oscar-winner/Goodwill Ambassador, Angelia Jolie. Girls, interrupted!
Although you may have heard that Brad Pitt allegedly hooked up with Jolie before after breaking up with Aniston, in 2000, Dern was reportedly still dating Billy Bob Thornton when he suddenly married Angie. Snap! Dern has since had two children with her husband, singer Ben Harper, while Jen is single and childless.
At least she has her friends!