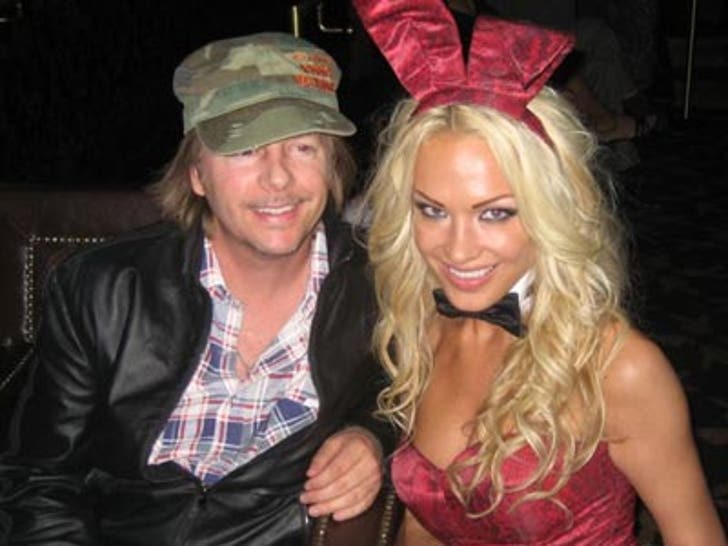 It must be exhausting to be David Spade.

The ever-incomprehensible babe magnet has to beat hot chicks off with a stick! According to a source, this bunny server at the Palms Hotel & Casino's Playboy Club in Las Vegas is David's "biggest fan" and begged to have her photo take with the diminutive stud. A captive audience, Spade agreed. Say cheese!
The 42-year-old funnyman, who has been previously linked to genetically superior beings like Heather Locklear, Lara Flynn Boyle and George Clooney's ex Krista Allen, proves you don't need a rockin' bod, movie star looks, or even stylish gear to attract the ladies.
At under 5' 7", perhaps big things do come in small packages!