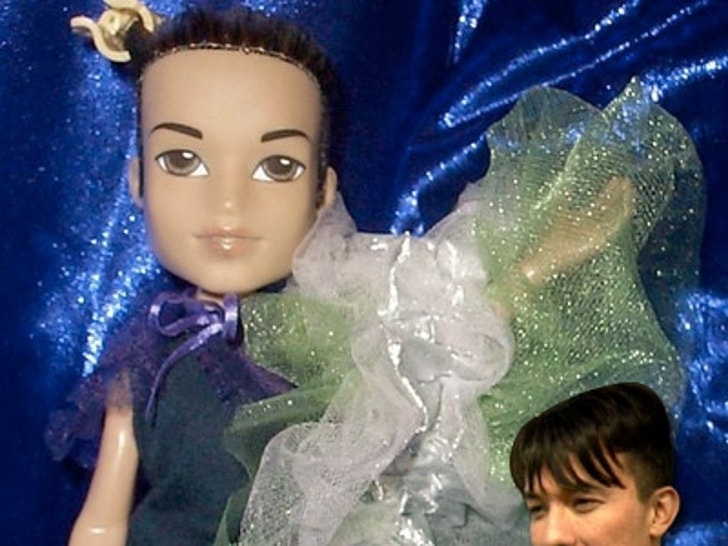 You haven't asked for it, you probably don't want it, but here it is. It's the all new Bobby Trendy Doll, sorta. Brought to you by the self-obsessed, self-proclaimed, self-promoting glamour diva himself, Bobby Whatshisname!

The taffeta and tulle-wrapped flashy boy doll is not yet in stores -- and we're not actually sure that it ever will be -- but with this Trendy, it's safe to say that anything's possible. A vampy revamped Bratz doll poses as the mock-up of the wannabe Bobby doll, and is featured on Trendy's MySpace page. Probably not anatomically correct (the doll).
The garish designer's page says that he's 18 years old and that he's 6'3". This is the type of fantasy play that's just right for dollies! Ummm, 18 years old--er than who? Elton John? And 6'3"? Only in those two-foot platforms, gurl!