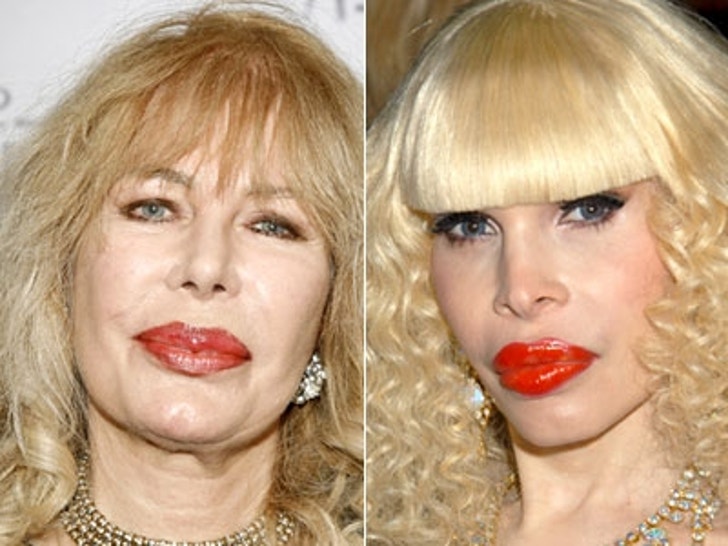 "M*A*S*H" went off the air 24 years ago, but Loretta Swit proves they didn't call her "Hot Lips" Houlihan for nothing!

The 69-year-old blonde bombshell resurfaced Saturday in Beverly Hills, and flashed her ruby red pucker at a Humane Society awards benefit.
Loretta's eternally preserved-in-syndication lusciousness has clearly been an inspiration for hot-lipped hooligan and gender reassignment poster girl, Amanda Lepore.