Ron Jeremy -- Serial Grabber?
Ron Jeremy
Serial Grabber?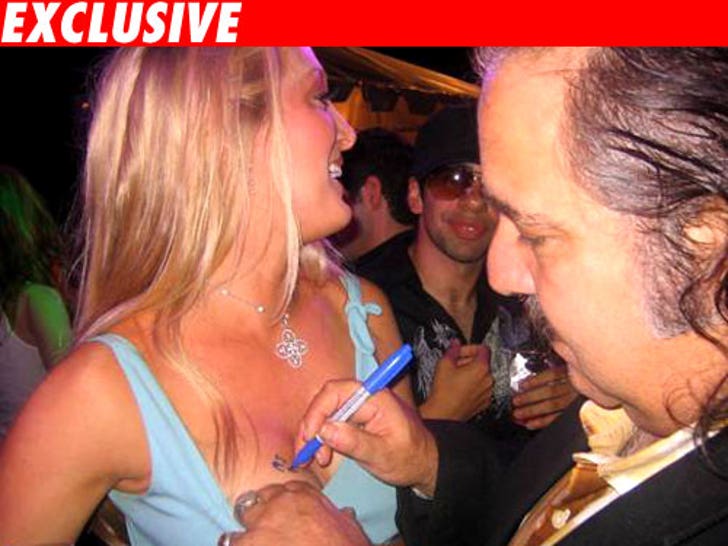 Ron Jeremy shouldn't be so quick to whip out his pen.
TMZ obtained a photo from another woman who claims The Hedgehog put his John, er, Hancock on her boob without permission. The woman, seen in the above photo, described the scene to TMZ: "[Jeremy] signed my friend without asking. Then before I could say 'No, thanks,' he pulled the front of my dress down, and signed me too!"
The porn star could face battery charges in Florida for allegedly pulling a similar stunt at a porno convention last weekend.
Jeremy has told TMZ, "I have hundreds of photos in which I'm signing women's breasts," adding, "they always ask me to do it."