Paris, Marcia and Hayden Get High & Waisted!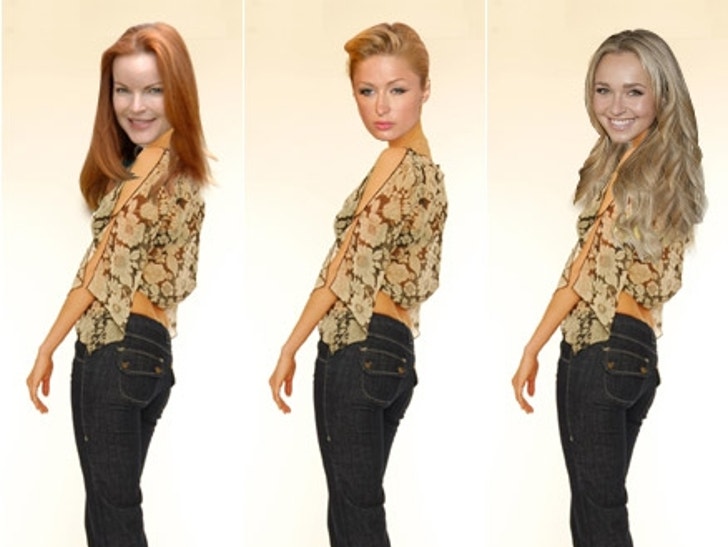 With thong-revealing jeans about as over as Britney Spears' career, fashion-forward celebs are starting to sport higher waisted jeans. Crack is whack, y'all!

TMZ has learned that Paris Hilton recently picked up a pair of LoFli's limited edition Bluebells and raved about their sexy higher-waisted fit to everyone. That's hot! New mom Marcia Cross slipped on a stylish pair shortly after giving birth to twins, and couldn't believe how "perfect" they fit. These are not your mom's mom-jeans! While "Heroes'" indestructable cheerleader Hayden Panettiere shook her pom-poms into a size 26 pair of the $172 dungarees, which are available at anthropologie.com.
StyleChic's Aly Scott tells TMZ that Lindsay Lohan, Eva Longoria and Sienna Miller are also big fans of LoFli's higher waist. America, let's hope we can finally say goodbye to the exposed crotch shot!