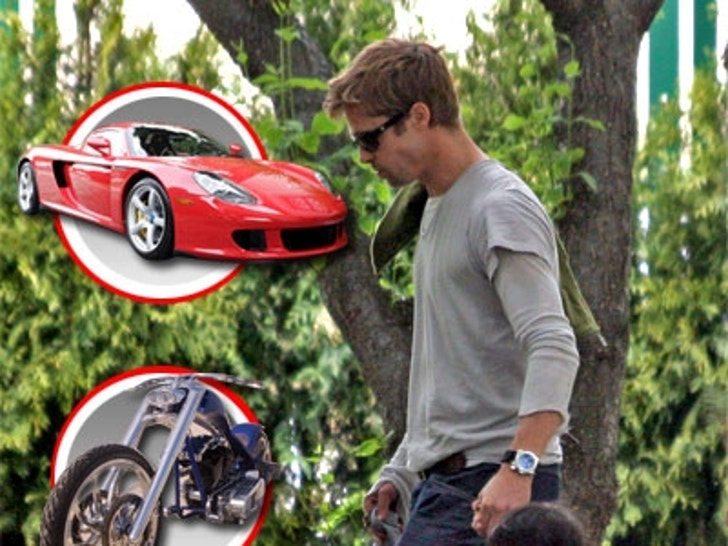 While Angelina Jolie was out bringing home the bacon, Hollywood hunk turned suburban soccer dad Brad Pitt brought home kiddies Zahara and Pax from school in Prague on Tuesday. Daddy day care!

Pitt has been quite the stay-at-home dad -- and a fixture on the school grounds -- while Angie films her new thriller "Wanted" in the Czech capital.
With his new role as happy homemaker, Brad's gone from a Greek god ... to domestic goddess! Desperate househusband!