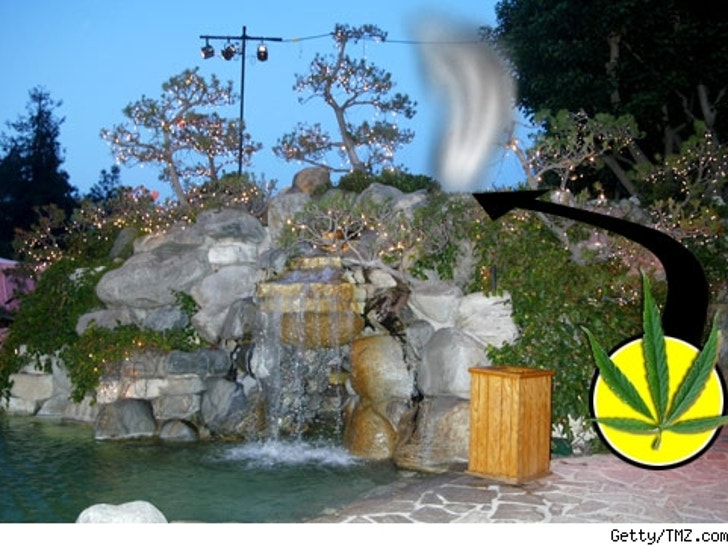 The organization, which supports the legalization of medical marijuana, held a gathering at Hef's party central, where guests were warned on invitations that any use of marijuana on site would be grounds for getting bunny-bounced off the grounds.
Trouble is, some party people didn't take the warning seriously. Our spy described seeing a few of the attendees disappear, then return to the party red-eyed, mellow and reeking of pot. Our spy also reports that the buffet was particularly popular.
We contacted a rep from MPP who gave this statement: "Whenever we do an event where the public is invited, we always make it clear that no illegal activity will be tolerated. Most people actually respect and follow the rules. However, when an event has hundreds of guests, there is always a handful that choose to do as they please. Our people did not see anyone doing anything of the sort. Had we seen such activity, we would have shown them the door."