Charges Filed Against Jesse James' Alleged Attacker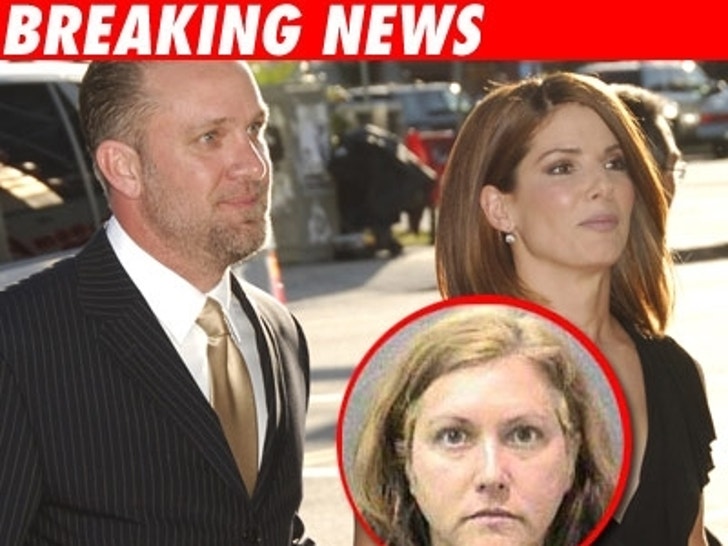 The woman accused of trying to run over Sandra Bullock's motorcycle mogul hubby, Jesse James, is now facing two felony counts. Buckle up!

Moments ago, 56-year-old Marcia Valentine was charged with one count of aggravated assault and one count of felony stalking after she showed up to the famous couple's OC home on April 22 and allegedly tried to run James over with her silver Mercedes.
As TMZ first reported, Bullock, along with James' 10-year-old child, looked on in horror as Valentine allegedly carried out the attack. James told police that Valentine laid down in his driveway for several minutes before unleashing a barrage of obscenities and attempting to turn him into a human speed bump. Jesse was not struck by the car during the incident. Valentine was arrested by Orange County Sheriffs the following day and released on $25,000 bail.
If convicted on both counts, Valentine faces a maximum sentence of four years and eight months in prison.
Valentine is due back in court next week.