Nick Carter: Big Kahuna?
Nick Carter
Big Kahuna?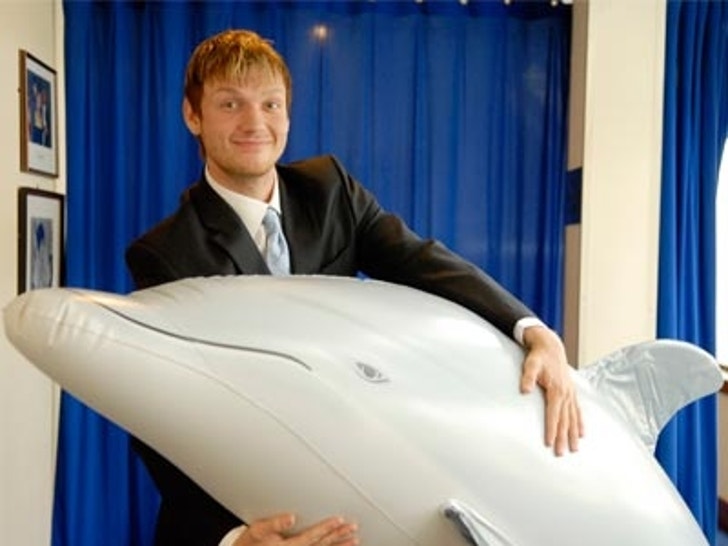 Former Backstreet Boy turned reality show joke Nick Carter has bizarrely been chosen to be the UN's Special Ambassador for the Year of the Dolphin. Sounds fishy! In his new role, Nick will work toward raising awareness of dolphins in the wild, and the threats to their conservation. Well, Angelina Jolie can't do it all!
Now the question remains: Who will save that other endangered species -- former boy banders?!!