Hayden Does Lollipops, Not Stripper Poles
Hayden
Does Lollipops, Not Stripper Poles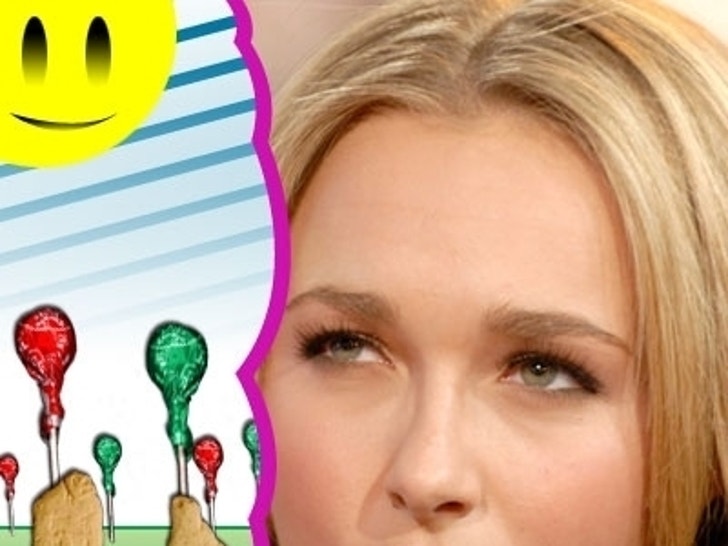 TMZ has learned that 17-year-old "Heroes" star Hayden Panettiere hit the club scene in NYC over the weekend, but vodka, stripper poles and available men were not on the menu. Unlike some Hollywood starlets we know...
Sources inside the The Plumm nightclub tell TMZ that owner Noel Ashman sent a complimentary bottle of vodka over to Hayden's table, which she politely refused -- giving it to her parents and manager, while the 17-year-old actress enjoyed lollipops and animal crackers instead. For real! Hayden also turned down an opportunity to try out the club's stripper pole, choosing to grind down a few sandwiches instead.
An underage star staying out of trouble? Weird.