Sanjaya: "Adorable Idol?"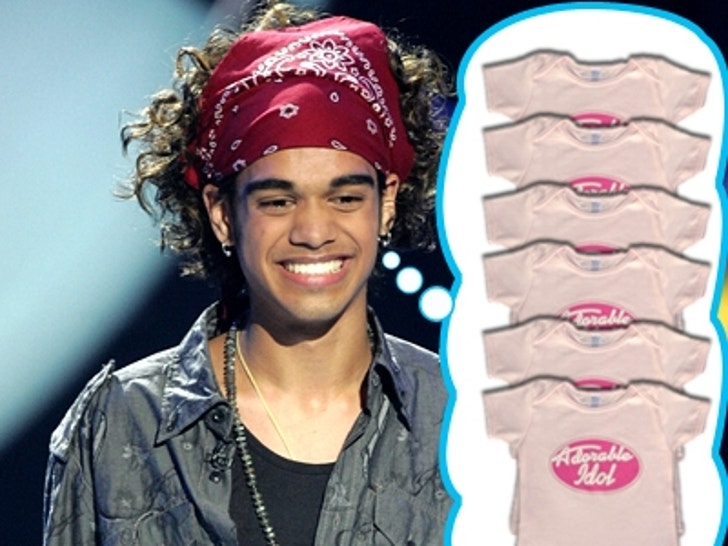 Hours before shrieking through the Kinks' "You Really Got Me" with Aerosmith's Joe Perry, Sanjaya did some last minute shopping for ... baby clothes?!

TMZ has learned Sanjy, with a blonde male friend along for the ride, hit up the trendy Bel Bambini baby boutique in West Hollywood on Wednesday and spent around $200 on six "Adorable Idol" baby tees. We're told Sanjaya didn't try anything on. He may be skinny, but he's not that skinny!
Sources say Sanjaya wore a black skull and crossbones t-shirt with his hair wrapped up in a red bandana. How butch!
Afterwards, Sanjaya and his bud headed to a Coffee Bean up the street. The rest, as they say, is hairstory!