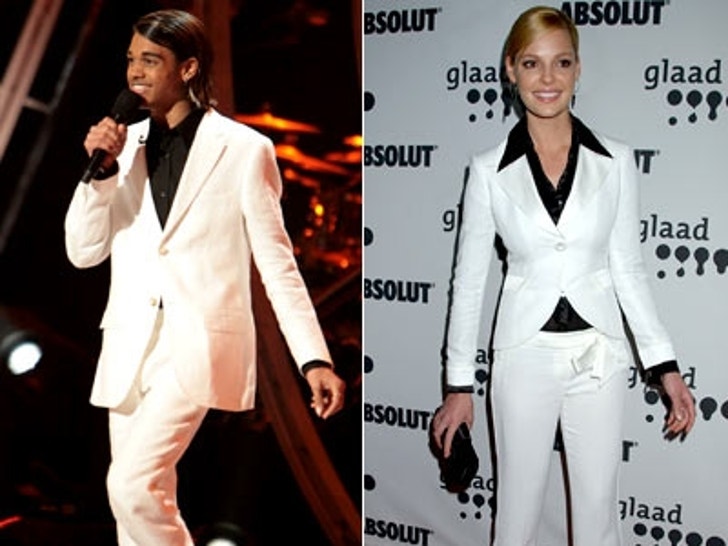 While Sanjaya's hair may be getting all the attention on this season's "American Idol," his fashion sense has also started people talking -- and shopping!

Two weeks ago, the 17-year-old wannabe crooner sang Irving Berlin's "Cheek to Cheek" while sporting a slick 'do and an even slicker white suit from Swedish retailer H+M. Sanjy's homage to "Saturday Night Fever" didn't go unnoticed, as fanjayas have been hitting up the fashion chain, requesting the $180 two-piece suit in droves. TMZ contacted a local H+M store and we're told that although the demand has been steady, they still have the suit in stock. Better hurry up before they're eliminated!
Even celebs are taking notice of the vocally-challenged media sensation's trendsetting style. At this past weekend's GLAAD Awards, "Grey's Anatomy" star Katharine Heigl arrived decked out in a more feminine version of Sanjaya's ivory suit, and even donned a matching black shirt too. Luckily, Heigl passed on the ponyhawk!
From hair god to fashion icon, looks like the only thing the rising popstar can't do ... is sing!