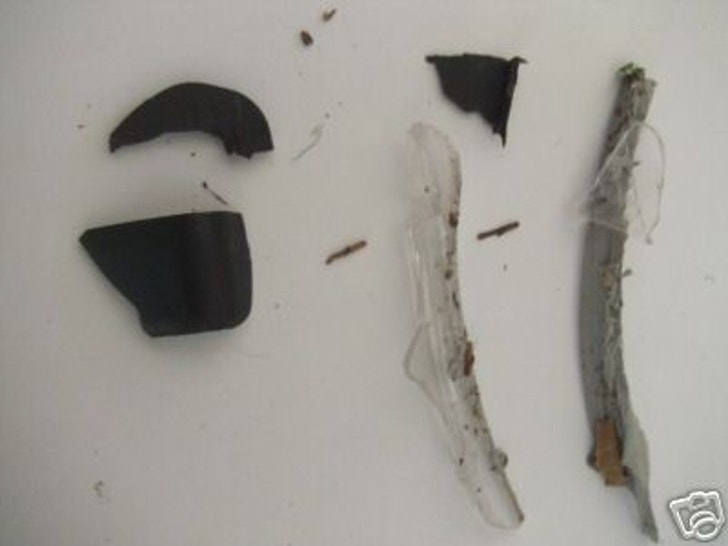 Want some trainwreck wreckage?

Lindsay Lohan's weekend Mercedes encounter with a Beverly Hills curb left a little junk in the brush.
Thanks to a resourceful eBayer who picked up the pieces of LiLo's busted car off Sunset Blvd., they can now be yours -- lovely memories of the party girl's Memorial Day weekend!