Help Free Paris -- Play the New Game!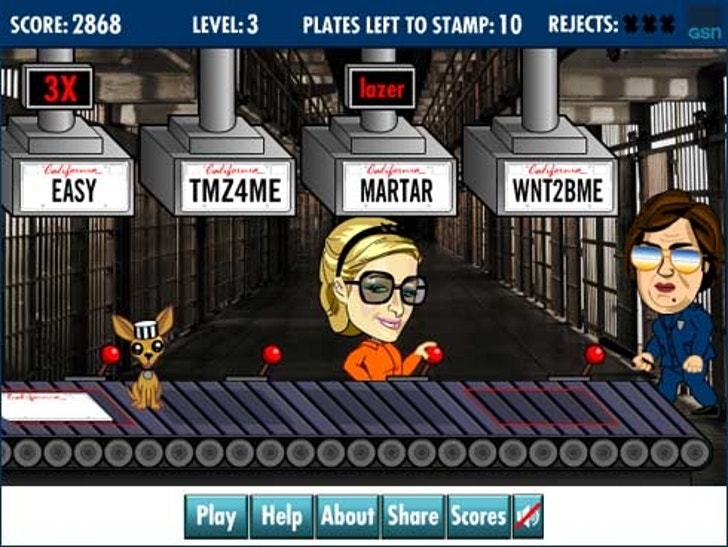 Paris Hilton has begun her jailhouse duties by stamping California license plates -- well, at least in the video game version of the socialite's pokey time!

"The Prison Life: Paris" is a new GSN.com game, where players live vicarously through the heiress, making California license plates while being watched by a guard. The game also stars Hilton's dog, Tinkerbell, which they call "Clinkerbell."
The website prompts you with "Paris Is In Jail and the Warden has assigned her to design and build license plates ... Watch out -- don't squash Clinkerbell -- you'll lose points if you stamp her."
Click here to play, and see what it's like to be a convicted heiress! One of the license plates reads "TMZ4ME!"