Electrafyin' Carmen -- Stripperiffic!
Electrafyin' Carmen
Stripperiffic!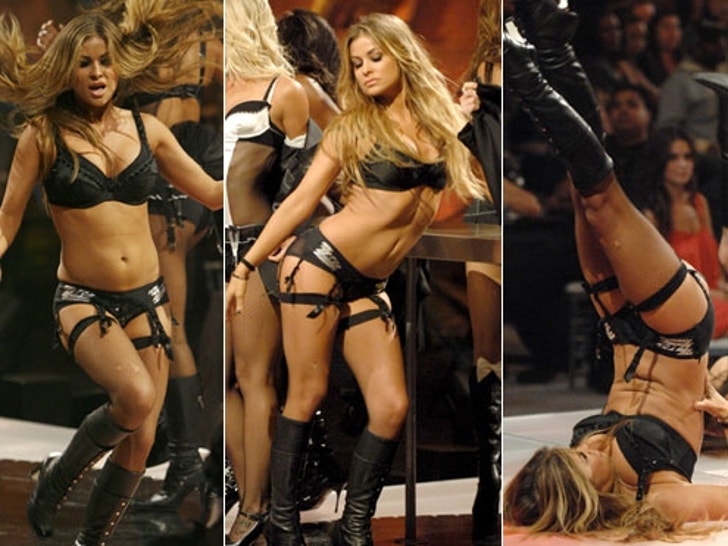 Carmen Electra erectified the crowd with her stripper skills at the first annual Spike TV "Guys Choice Awards" this weekend. The Pussycat Doll danced onstage with The Bombshells during a performance by stone age rockers ZZ Top.
Also appearing on the show: Will Ferrell, Elisha "24" Cuthbert, Mandy Moore, SNL's Andy Samberg, second banana Artie Lange, Donnie Wahlberg, James Gandolfini and Jackass Steve-O.
The "Guys Choice Awards" airs this Wednesday, June 13 at 10:00 PM EDT on Spike TV.