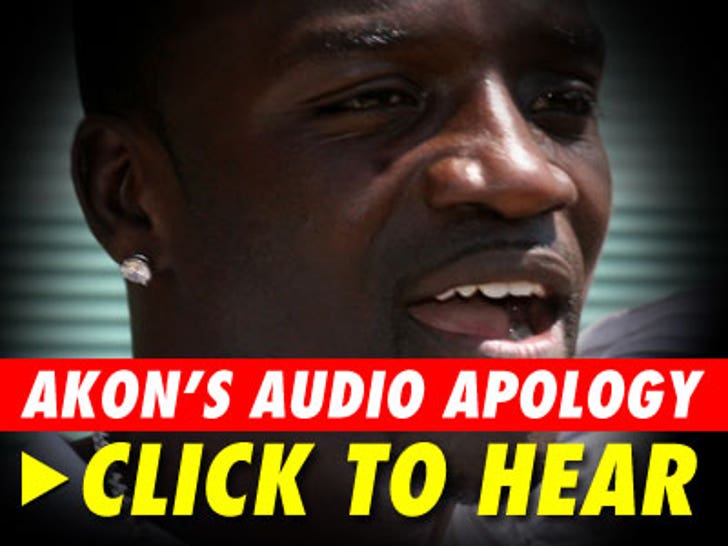 Akon apologized to his fans, the young girl, and Gwen Stefani today for his involvement in the onstage underage girl-humping incident that rocked across the net earlier this month.

In true R&B lamentation style ... Akon wrote a song about it. The track, which was leaked to KIIS's On Air with Ryan Seacrest, asks for the "the blame to be put on me." Uh, isn't he the one who humped?! His song also questions the father of the young girl, along with the nightclub that hosted the concert, saying, "Daddy should have never let her out that young ... how was I supposed to know she was underage in a 21-and-over club?" Deep!
Akon apologizes to Gwen Stefani, with whom he was touring, saying, "sorry for the hand she was dealt ... for the embarrassment she felt." His apologia ends with a profound excuse: "I'm just a singer trying to entertain." Akon, back together again.
Stay tuned to see if Akon writes another apologetic song -- this time about the the 15-year-old fan he threw off stage and into the crowd at a Fishkill, NY show earlier this month. If he keeps up the antics, Akon will never run out of material!