New Digs for Paris -- Not a Dingbat Cave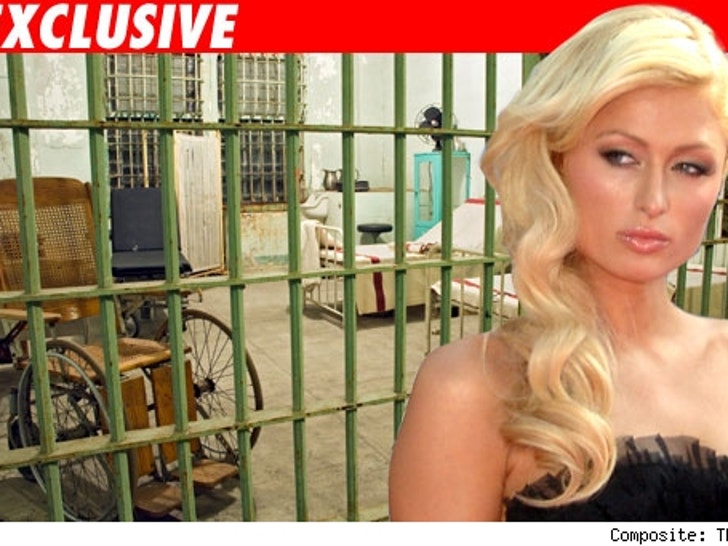 She hasn't returned to the lap of luxury just yet, but with her transfer out of Twin Towers Correctional Facility last night, Paris Hilton's life just got a little less nuts.

Instead of sharing a building with close to 200 dingbats in a place nicknamed "The Dings," Hilton will enjoy the comforts of a private room in the medical clinic of Lynwood's Century Regional Detention Facility -- a wing that only holds 15 beds.
Hilton's new 12' x 8' pad is an upgrade from the mad scene over at Twin Towers, which has 196 beds on three floors -- many of which are occupied by crazy inmates.
According to Sheriff's spokesperson Steve Whitmore, the Lynwood clinic is commonly referred to as a "step-down unit -- where female inmates are often transferred after their medical conditions have begun to stabilize."
Paris is expected to remain in the medical ward until the medical staff decide she's stable, allowing her to be moved back to her old cell in the VIP section of the jail -- the same cell where she was reportedly melting down and on the verge of a nervous breakdown.