Prince Harry: Who's My Daddy?!
Prince Harry:
Who's My Daddy?!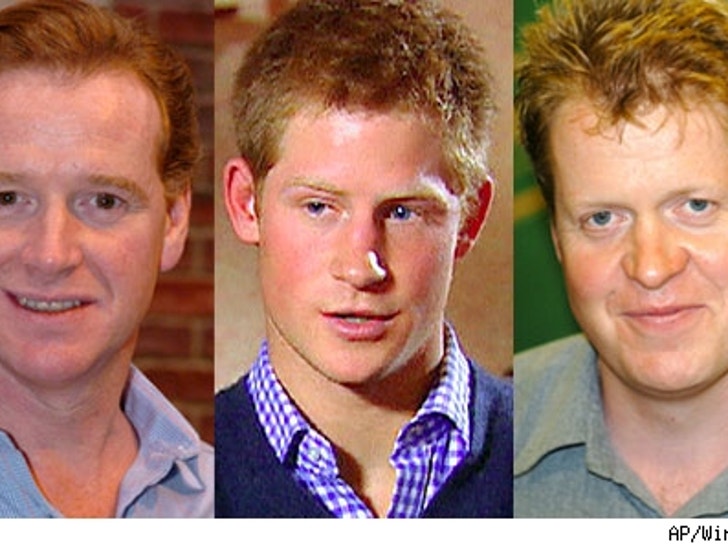 For years, rumors have swirled questioning the paternity of Great Britain's Prince Harry. Red hair say what?
While reports have always suggested that Diana's flame-haired ex-lover, James Hewitt (left), may be the late Princess' real baby daddy, author Christopher Anderson claims in his new book "After Diana," that now Harry (center) himself wants to take a DNA test to put the rumors to rest. Over the Queen's dead body!
Although Harry and Hewitt both share a carrottop likeness, it should be noted that Diana's brother, Earl Spencer (right), is also a redhead. So there is some red in Diana's blue blood!
Should Harry decide to go ahead and take a DNA test against the Queen's wishes, he might want to stay out of Parisian tunnels.